Ready for the big game? These easy game day appetizers are great for your football gathering and other game day events. For when you want more than just potato chips and chex mix with your pepperoni pizza. Fun, tasty, and shareable, these are munchies for the whole crew to enjoy!
---
What's your favorite sport to kick back and watch? Down South, football is our main thang. Whether high school, college, or NFL…our football teams are our pride and joy, and football season is pure magic. You might say we're a little…obsessed.
There's not much that can make football season any more fun, except for…well… maybe some delicious apps to enjoy while watching the game.
To help make your game day food planning a little easier, we've compiled this list of our favorite appetizer recipe ideas. So whether you need a Super Bowl Sunday appetizer, some snacks for watching the Final Four, or treats for the World Cup, we've got you covered.
Our Other Favorite Game Day Appetizers
Here are more Super Bowl food ideas that we love from other places across the Web!
A nacho platter is a super easy game day food idea. And these nachos are loaded with the ingredients we love.
I top my tortilla chips with ALL the good stuff – guacamole, melted shredded cheese, hot sauce, jalapeños, ground beef, salsa, and sour cream…yum!
This creamy dip is a must for any game day gathering. If you haven't tried making spinach artichoke dip in the past, try out this recipe for your first go at it – it's super easy!
These pickles are fried…in the air fryer! Don't forget your favorite Ranch or chipotle dipping sauce. This Super Bowl appetizer is a must for anyone who loves pickles.
Here's a unique combination of two delicious foods – bacon and dates! The recipe calls for bleu cheese, but these are also wonderful with a little goat cheese.
Maybe wrap some pineapple chunks, scallops, and shrimp in bacon too, while you're at it!
And last but certainly not least, what's a party without buffalo wings?! These spicy chicken wings are baked in the oven and are super crispy.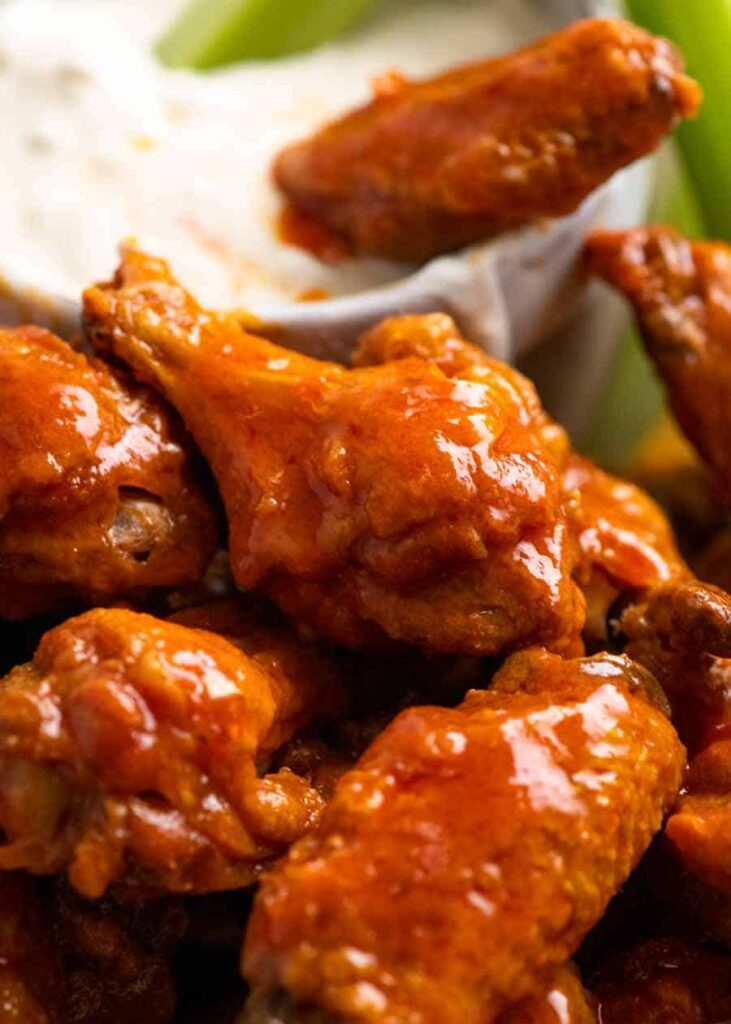 Did we include your favorite game day appetizers? Let us know in the comments!