What's the key to preparing a great Thanksgiving dinner? A great menu and some "cooking with love" will get you a long way! And of course you'll need the best recipes. Here we have some of the top options for everyone's turkey dinners.
---
November is near, so we're getting our Thanksgiving menu ready. We've selected our favorite Thanksgiving dinner recipes for this list, including the turkey, sides, desserts, and other goodies.
As usual, we've got Southern Flair on many of these recipes. But whether you're in the South or anywhere else, you're going to enjoy these delicious holiday recipes for your turkey dinner.
Whip these up and you're sure to have the Best Thanksgiving Ever!
For The Perfect Thanksgiving, the most important dish to get right… above all else… is of course the Thanksgiving turkey. The centerpiece of the meal. The Big Kahuna, if you will. So the first item on our menu is The Perfect Turkey.
With five stars from over 1700 ratings, this slow roasted turkey recipe quite literally is perfect, and is our go-to for the holidays. We think it'll become your new favorite as well!
And be sure to top it with the perfect gravy!
— Recipe from: allrecipes —
Stuffing using bread? Dressing using cornbread? What's your favorite accompaniment to your roast turkey? Cornbread dressing is our choice!
Pssst…cornbread dressing isn't just for Thanksgiving. In the South, we enjoy this yummy side dish with meals throughout the year.
— Recipe from: Add a Pinch —
This is another dish we Southerners enjoy year round. Candied sweet potatoes are served as a side dish for meatloaf, chicken wings, baked ham, pork chops, and well…pretty much any dish you can imagine!
And for your Thanksgiving dinner, these are absolutely divine!
Yep, you can have two potato dishes with your turkey dinner! Sweet potato and mashed potato are totally different flavors and can be enjoyed on the same plate.
Top these garlic mashed potatoes with some turkey gravy for your perfect Thanksgiving feast.
— Recipe from: Tasty —
As you may know if you're a fan of this site, in the South we LOVE our casseroles. I started making this pumpkin casserole about 15 years ago, and it's become a favorite of the family. This casserole has a soufflé-like texture, and can also be served as a dessert with a touch more sugar.
This dish can also be prepared with butternut squash. If you don't care for traditional squash, you've got to try this recipe.
Want something other than the standard green bean casserole?
With almonds and cranberries, this dish is a festive side that's perfect for your holiday meal.
— Recipe from: allrecipes —
This may not be traditional cranberry sauce, but you'll find this cranberry salad on many Thanksgiving menus throughout the South.
The "salad" is made with a layer of cranberry-flavored gelatin topped with a fluffy, lightly-sweetened cream cheese, and whipped cream. If you like an unsweetened topping, omit the sugar.
— Recipe from: The Spruce Eats —
Having a dinner roll or biscuit with your Thanksgiving meal is a must, and in the South, we choose biscuits!
The ingredients for this recipe are only slightly different than the classic buttermilk biscuit recipe – the special ingredient here is sour cream.
When you can't decide between cake or pie, just say "why not both"! This pumpkin pie cake recipe will satisfy both of your cravings.
This simple cake merges with the richness of pumpkin pie to make a delicious, yummy, and moist cake. If you like pumpkin pie, and a super gooey cake…this is the one for you! Truly, this cake is as "sweet as pumpkin pie".
Having a big group at Thanksgiving? Then say hello to the Sweet Potato Slab Pie.
Traditionally, sweet potato pies are baked in the typical round pie plate. But with this recipe, you can make the same tasty dessert and feed a lot more people!
To take this pumpkin cobbler to the next level, we have added in the rich nutty taste of pecans for a crunchy and salty twist to the dish. An ooey gooey cobbler with decadent pecans makes for a delicious harvest dessert.
The pumpkin and pecans team up to create a winning combination of autumn flavors. A lovely finish to your holiday dinner.
Here we have our list of what might literally be every pie known to man. From apple pie to pecan pie, with over 50 pie recipes, you'll certainly find some that you and your family will love for the holidays!
You can even find pies suitable for different dietary needs in this list. Let us know your favorite!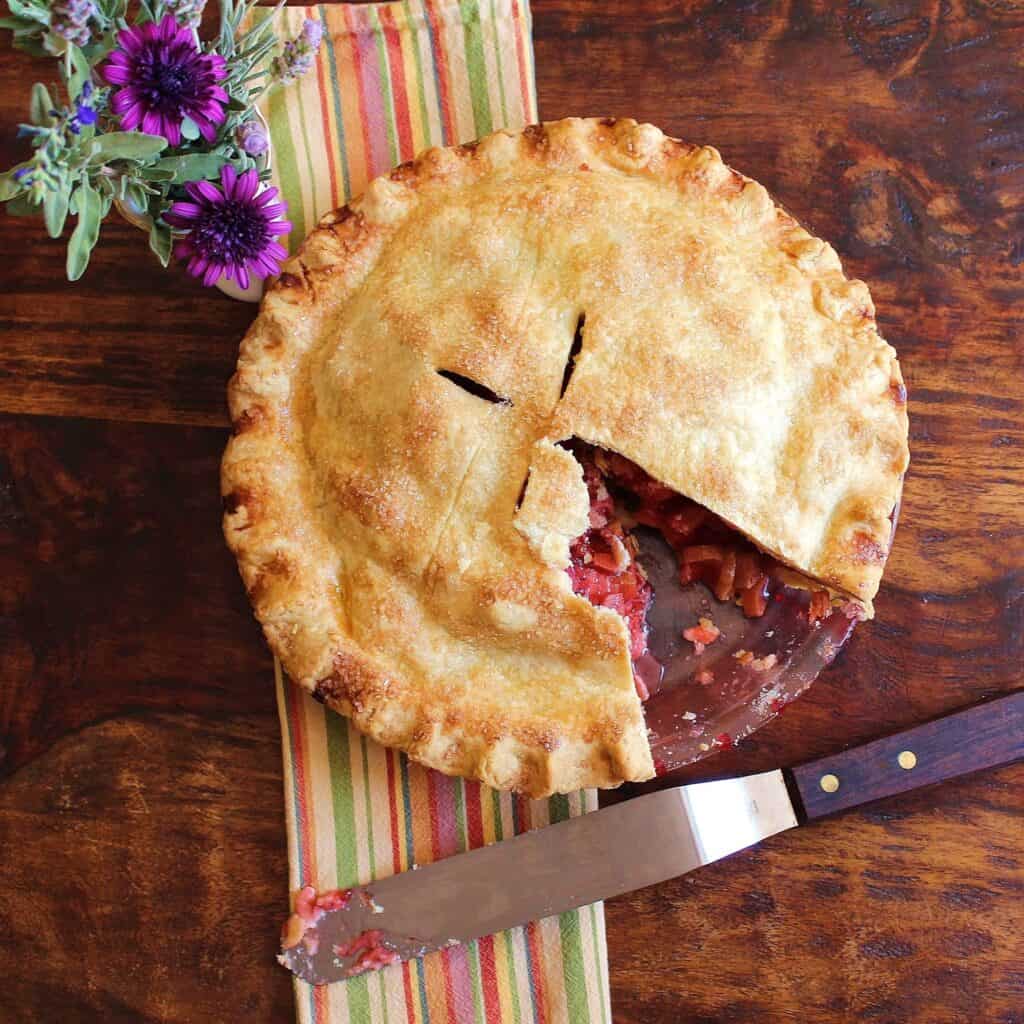 If there are going to be kids at your Thanksgiving, check out our list of turkey cookies. They'll be delighted to see these cute and fun cookies at the dessert table. These make a yummy dessert to follow their turkey dinners!
Many of these are super easy to make, and even your littlest ones can have fun helping make these creative treats.
Did we include your favorite turkey dinner recipe? Let us know in the comments!
The Perfect Turkey Dinner
What's the key to preparing a great Thanksgiving dinner? A great menu and some "cooking with love" will get you a long way! And of course you'll need the best recipes. Here we have some of the top options for everyone's turkey dinners.
Instructions
Build your menu from the list above.

Follow the links to the recipes.